Janssen Construction is a veteran-owned small business serving Northwest Florida for over 25 years.
We specialize in Designer and Custom homes.
Janssen Construction Management is a veteran-owned small business located in Destin, Florida. For over 25 years, we specialized in large scale custom home building, renovations, and light commercial services across Northwest Florida, including Destin and South Walton County. Our focus now is building new Designer Homes on our lots and Custom Homes on your lot or ours in Deer Moss Creek®, Niceville.

With a commitment to excellence and dedication to professionalism, Janssen Construction Management, Inc. built homes are unique and one of-a kind.
Building Designer and Custom homes in Deer Moss Creek® Niceville, FL

---

a 1,100-acre master-planned mixed-use community brought to you by Ruckel Properties, Inc.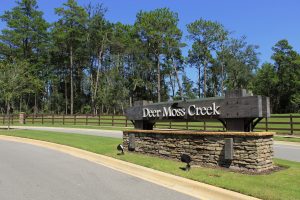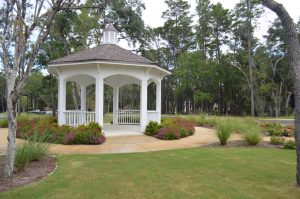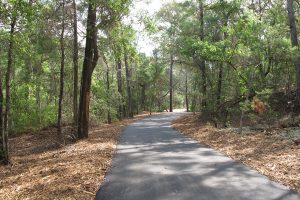 ---
OUR MISSION
---
The goal at Janssen Construction is to not only build your home but also build a lasting relationship.
---
We pride ourselves in being a small company that hasn't lost touch with the principles and ideals that made our reputation flourish. We believe that a hands-on approach and personal attention to every detail is the only way to ensure the quality that you'd expect. We are often involved in the design process working closely with you, the designer or architect, providing value engineering and creative ideas that will enhance the value and aesthetics of your home.
---
We strongly believe in a cohesive team effort and have cultivated a core of loyal subcontractors and suppliers that are committed to providing the highest level of service. My USAF career developed logistics and organizational skills that help me run an efficient operation where details are not overlooked, job-sites are clean and organized. Timelines and budgets are met.
---
Building your home is a fully collaborative effort that we take very seriously. We'll do whatever it takes to gain your respect and give you peace-of-mind knowing that the job is being done right and with as much care as you would have. We strive to make your experience enjoyable, stress free and look forward to building a relationship with you!
"We know it is not just a beautiful home, it is a home built with the highest quality of standards."
"Frank has been an exemplary contractor - flexible, responsive, and always obsessed with perfection and customer satisfaction."
It is my pleasure to recommend Frank Janssen to anyone who may be considering building a quality home. Frank insists on the highest standards both from the sub-constructors he hires as well as the quality of materials used in construction. He was proactive and went out of his way to help us before, during and after the construction process. Frank provided comprehensive guidance and recommendations to ensure that our home met or exceeded the functionality we desired but also provided a finished product that achieved, and in many cases, exceeded the quality we wanted. He managed and completed this project in a timely manner and on budget. On the administrative side Laura, his office manager, was always available to assist in coordinating activities. She was extremely helpful in assisting us during product search and acquisition. She provided monthly statements that detailed sub-contractor payments and purchase activities that made it easy to keep up with the financial side of the construction process. Laura was always prompt in providing answers to questions throughout the project. As a final note, this is the second home that Frank has built for us and that alone should be a clear indicator of the confidence and trust that we had in selecting him to build our home.

We are pleased to write this letter of recommendation for Janssen Construction Management Inc. My wife and I spent several months interviewing builders, touring nearly completed homes and construction sites. When we toured Frank Janssen's job sites we were impressed with the cleanliness of the sites and the feedback the sub-contractors on-site had to say about Frank. Ultimately, we chose Frank Janssen of Janssen Construction Management Inc. After our decision to go with Frank he began by making comments on our plans that our architect had prepared, identifying issues that had to be resolved before construction. He also inquired about our desire for custom features, cabinets, countertops, appliances, tile, stone, windows, doors, trim, molding, exterior style, and hardscape. He listened to us and spent several days/weeks walking us through a series of appointments with his suppliers to determine exactly what grade and quality we wanted and expected from him. This information was used to establish a basis of expectation from both ends. It was at this point we met Laura Rust, Frank's Business Operations Manager. Laura maintains the job site reports, works with vendors and suppliers to keep costs under control and works closely with the homeowner to ensure current and forecasted cost are communicated and within expectations. The next member of Frank's team we were introduced was Donna Keltz, a Design Consultant who works with Frank through all phases of the project helping to bring the customer's ideas together to include both interior and exterior design elements. Donna and Frank work great together as a team they both have an artistic eye and can see things before they are finished. I was impressed with Frank's team throughout the construction process. My wife and I were on the job site several times a week and anything that we noticed during our walkthroughs that may have been a possible issue, Frank had already identified and had found a solution before I could bring it to his attention. Attention to detail is the key to his success. I highly recommend Janssen Construction Management Inc. 

Frank, mission accomplished! We are in our new home and enjoying every moment. Words cannot express our appreciation for all that you did to manage the construction process of our new home. Without you, I am certain we would not have had such a great experience. Thanks for advising, listening and answering our endless questions over the past year +. As you know, we have built numerous homes over the years. All our experiences were satisfactory and with positive results. However, NONE of the other builders came close to your knowledge of home construction, attention to detail or knowledge of the [seemingly infinite] building materials available to us. Like most homeowners, we tried to select the best products and materials for our new home. But even the finest products will not pass the test of time without proper installation. You made sure your subcontractors did their work right and were on-site during critical installations to ensure things went well-thank you again for being there! As always, the financial part of the process is vital to a successful outcome. Again, I commend you and Laura on a seamless system. Candidly, it was comforting to have our construction funds separated from your other jobs (in a separate bank account) and balanced each month. With your monthly Excel reports itemizing invoices paid and outstanding, we always knew where we were stood financially. We also appreciated those actual to budget comparisons too…they helped keep us in line! At the end of the project, your organization surpassed all our expectations. You provided us with a file that contained documentation and owner's manuals of warranted items. Taking this even one step further, on our behalf, you registered all these important items online with the manufactures - that goes way above and beyond. I believe we have the best-built home in Destiny East and you deserve the credit and recognition for making this possible. 

We are a young family with 4 kids, and couldn't be happier with our home that Janssen Construction built. As we set out to build our first home, Frank was able to assess our needs and guide us through the arduous home design process. In conjunction with our architect, he worked fervently to design the perfect dwelling. The construction process ran smoothly. Frank's meticulous attention to detail ensures a beautiful, well crafted home. His subcontractors are true craftsmen, who share his work ethic, and strive to build the best home possible. They were all professional, accommodating, and engaging. In our home there were several instances where Frank observed an uninspiring wall, angle, or ceiling detail, and he transformed them into points of interest. While these alterations were not on the original plans, he was able to communicate his vision to his crews ON-SITE. Frank is a dedicated, inspired professional. He demands perfection from himself and his subcontractors. Janssen Construction will take a well-designed house plan, and put your signature on your dream home.

As an interior designer, many times involved in the building process, I have had the pleasure of working with Frank Janssen on several occasions. Not only his attention to detail but also the ability to fully understand what his clients needs are is remarkable. It's always wonderful to see the owner building the house just as pleased with their builder as they are the finished product! Frank Janssen continues to be one of my favorite builders to work with because of his distinct ability to truly customize a home.

It was obvious throughout the building process that Frank is highly respected by his subcontractors and commercial suppliers with whom we met. Frank presents quality choices in the people and materials always. The Janssen's all demonstrate the strong values that solid families are all about. We consider ourselves fortunate to have great new friends.

Another thing we really appreciate is not forgetting us after we moved in, and a great example of this was the morning after a tropical storm hit the coast. He sent one of his superintendents by our home to see if everything was ok, and we had been living in our home for months already. What a surprise to us! I also understand that every home you built was visited that day. Thank you very much!

Frank is honest, caring, punctual, creative, and thorough – he manages his subcontractors well. All of the subcontractors have a high level of respect for Frank because of his general knowledge of home building as well as his dedication to perfection. And just as important, Frank has a great deal of respect for his subcontractors. I really believe there is a high correlation between the quality of the builder and the quality of the subcontractors.

As many horror stories as we have found in the Florida building industry, we felt like we had found an oasis of trust and confidence in Frank Janssen. Frank has been an exemplary contractor – flexible, responsive, and always obsessed with perfection and customer satisfaction. We felt he went the extra mile to protect our financial resources by getting several bids from subcontractors and did not tolerate sub-standard workmanship. We often felt that Frank cared for the construction of our house as if it were his own, as if he were a vested partner in the project.

Most of the time you hear about a bad experience with a contractor when you build your dream home. However, building our home was nothing short of an outstanding experience! Frank walked us through every detail and did things that were far and beyond the call of his duty! It was an easy building experience for Missy and me because he looked after us and paid attention to the smallest details as if he were building his own home! I would be happy to recommend his services to anyone and I think the best compliment I can give him is if we ever build again, we will hire Janssen Construction Management Inc.! Well done!

Frank built my mom's house in Sandestin over 11 years ago - it still looks brand-new and she couldn't be happier with it. As a result of her positive feedback in working with Frank, there was no question who we wanted to have build our new home in Burnt Pine. We are just getting started, but we already recognize Frank's attention to detail and commitment to creating a masterpiece for us. We can't wait to move into our dream house in a few months!

Frank Janssen President/Owner of Janssen Construction Management, Inc. (JCMI) located in Destin recently completed our home in Santa Rosa Beach. Our home is a large custom Mediterranean style home on an estate size waterfront lot. Obviously, we are biased, but everyone that visits describes our home as a showplace. As a former USAF officer with a background in maintenance and logistics, Frank's attention to organization and details is legendary. His extensive knowledge of local and FEMA regulations ensured our project moved smoothly through the complexities of the building process. His hands-on approach and attention to detail ensured high standards were met. In addition, his relationship with the local trades as well as his high standards ensured we had a craftsman who took pride in the quality of workmanship. Frank provided creative ideas and value engineering that improved the quality and aesthetics of our home. JCMI's Construction and financial management system is outstanding. The regular status and cost reports really help the homeowner to understand the status of the project. We highly recommend Frank and the Janssen Construction Management Inc. team if you are considering building a new home or remodeling your current home.

Frank Janssen (and his company, Janssen Construction Management), is the best contractor we have ever worked with. We live in Northern New England and accordingly, are totally dependent on our contractor and his ability to deliver while we are 1500 miles away......and deliver, Frank did! Frank is top-notch in his quality of work and attention to detail. Furthermore Frank is an excellent communicator. When you are a second homeowner from afar, you need to have total confidence that the job gets done on time; on budget and to the quality standards you expect and you pay for. Frank's extreme discipline in this arena is such that during our recent construction project with Janssen Construction Management, the regular status reports together with pictures made us feel like we were on site every day. We would without hesitation, recommend Frank Janssen and Janssen Construction Management Inc. to anyone considering new construction or renovation work.

Frank Janssen built us the home of our dreams! We've been through the home-building process several times, but never with a custom home.  The number of decisions that we were able to make could have been overwhelming, (especially since we were living in Virginia and our home was being built in the Destin area!), but Frank guided us through the entire process.  During the design phase where we "built the house on paper," he recommended structural modifications, floor plan enhancements, and unique features; and even after the construction began, he continued to look for opportunities to build us our perfect home.  No detail was too small for him to manage and he scheduled our lengthy phone calls on Saturday to work around our crazy schedules. Everyone – friends, family, interior designers, craftsmen, utility workers, and even the drapery installer! – who comes to our new home tells us it is one of the most beautiful homes they have seen. However, we know it is not just a beautiful home, it is a home built with the highest quality of standards. From raising the foundation above the flood zone to the installation of insulated impact windows to fortifying the concrete tile roof, we feel secure that our home will withstand some of the toughest storms the Gulf coast might experience. Frank's extensive knowledge of the local regulations and permit process, as well as his outstanding reputation in the community, ensured we navigated smoothly through the complexities of the building process. His relationship with the local trades as well as his high standards guaranteed we had craftsmen who took pride in the quality of their workmanship.  We truly believe that we now live in a work of art! Thank you, Frank, for building us a home that we will enjoy with our family and friends for the rest of our lives!