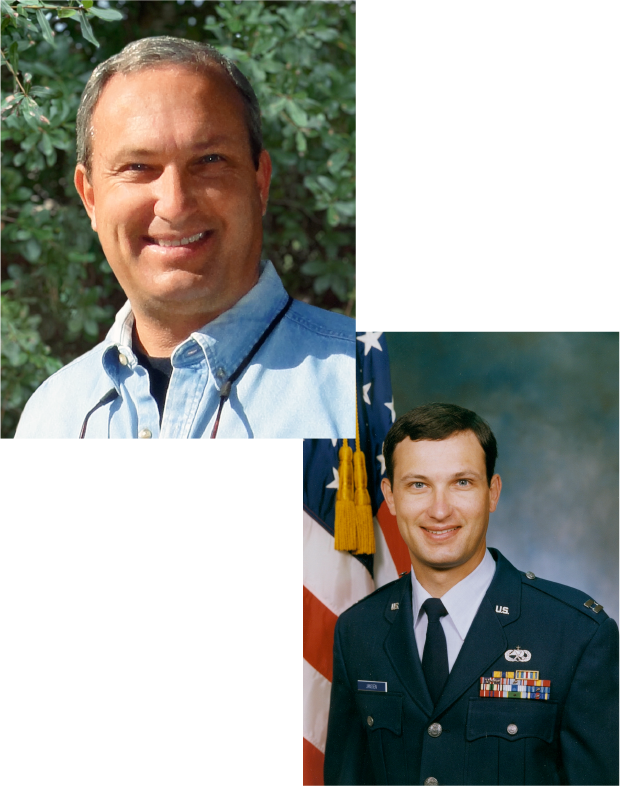 Frank Janssen
---
Frank J.B. Janssen is the president and founder of Janssen Construction Management Inc.
---
Frank enlisted in the United States Air Force after he graduated from high school where he worked as an Aircrew Egress Technician (ejection seat repairman) on fighter aircraft while he earned his Bachelor of Science degree in Professional Aeronautics from Embry Riddle Aeronautical University. He was commissioned a Second Lieutenant in 1986 and worked as an Aircraft Maintenance Officer in the Air Force Special Operations Command on A/C-130, MC-130 Hercules aircraft and MH-53J Pave Low helicopters.
---
Upon retirement from the Air Force, Frank founded Janssen Construction Management Inc., where his organizational and management skills learned while on active duty translated into the dynamic environment of building custom homes. His attention to detail, on-site presence and willingness to do whatever it takes, continues to result in a superior reputation in the industry, spanning 22 years and 53 completed projects with a total value of $49 million.
"Frank is top-notch in his quality of work and attention to detail. Furthermore Frank is an excellent communicator."
Laura Rust
---
Laura Rust has more than 29 years of experience in construction administration, she is an invaluable part of the Janssen Construction Management Inc. team as the Business Operations Manager for 19 years. Her role includes "check and balance" programs that verify and ensure all job draws and expenses align with the appropriate client/job, as well as an audit system for subcontractor payments, allowing her to successfully manage client construction funds and corporate operating funds. Her education and diverse work experience make her a strong asset to the Janssen Construction Management Inc. team.
---
Laura has a Bachelor's degree in Legal Administration from the University of West Florida and has worked off and on as a paralegal specializing in business, family and Social Security Disability law since graduation. She also has experience as a licensed insurance agent; business owner of a successful land clearing company before selling her interest in 1998 and a bookkeeping company for several years prior to her current position at Janssen Construction Management Inc.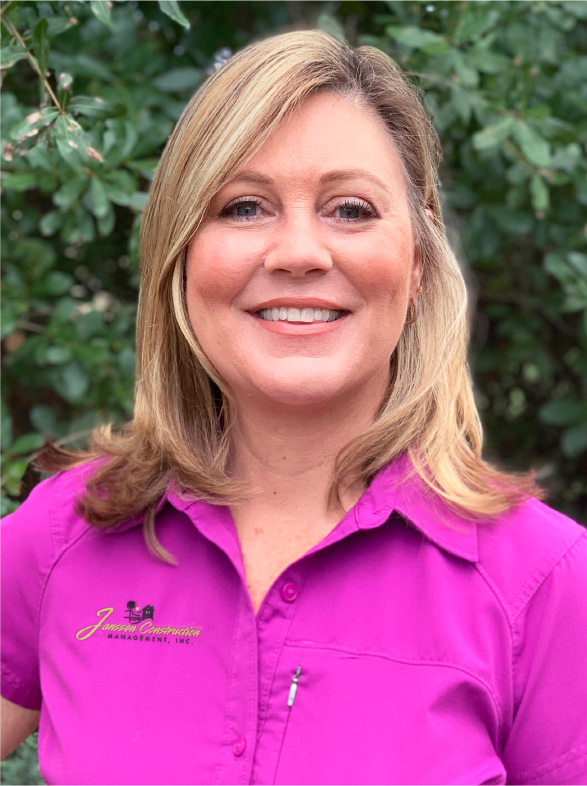 "It was at this point we met Laura Rust, Frank's Business Operations Manager. Laura maintains the job site reports, works with vendors and suppliers to keep cost under control and works closely with the homeowner to ensure current and forecasted cost are communicated and within expectations."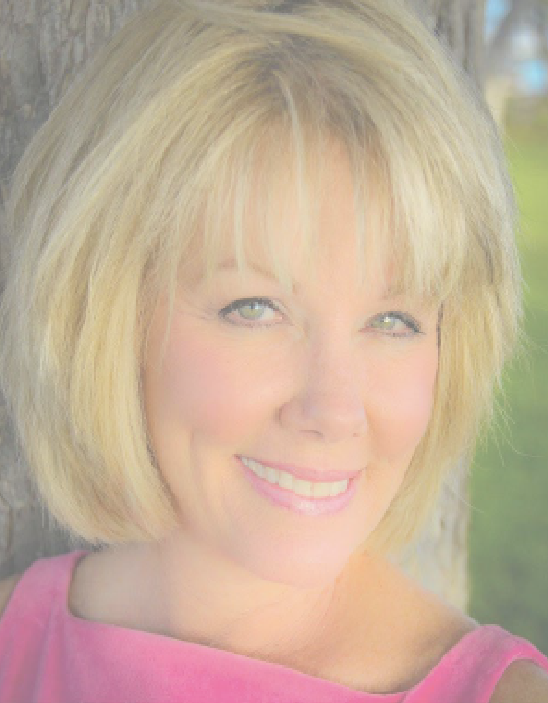 Donna Keltz
---
Donna Keltz grew up in a military family then also joined the Air Force working as a Hospital Administrator. Her Air Force career culminated with a position on the (OSD) Office of Secretary of Defense staff for Heath Affairs. Upon retirement she continued to serve along side her husband as he took numerous Commands around the world until he retired in 2016. Having been afforded the opportunity to live all over the world, 34 years and 29 moves later they are finally home. You can see them on HGTV (House Hunters) episode HNT-64132H, as they looked for their forever home, in Destin FL.
---
Donna holds a BS, in Business Administration from Auburn University where she was an ROTC. She received a Master's degree in Human Relations/Personnel Management from Webster College while on active duty. After retirement, she went back to school, earning a BS in Interior Architect and Design. Upon graduation she founded DK Design Works, LLC and is the Design Coordinator for Janssen Construction Management Inc., as well as for individual homeowners all over the world. Her work has been featured in print advertisement in Veranda Magazine.
"The next member of Frank's team we were introduced to was Donna Keltz, Design Consultant, who works with Frank through all phases of the project helping to bring the customers ideas together to include both interior and exterior design elements. Donna and Frank work together as a team they both have an artistic eye and can see things before they are finished."